A FRAMEWORK FOR ARTIFICIAL INTELLIGENCE-ASSISTED RECOGNITION OF PERSONS, THREE-DIMENSIONAL OBJECTS.
We build our machine vision solution using artificial intelligence. It helps automate the recognition of three-dimensional objects, enabling production-related product quality control and preventing further damages by identifying the failure of specific equipment.
Monotonous tasks that require a lot of attention but narrower knowledge can be automated with our software, making them simpler to perform and more cost-effective, while providing continuous attention and control.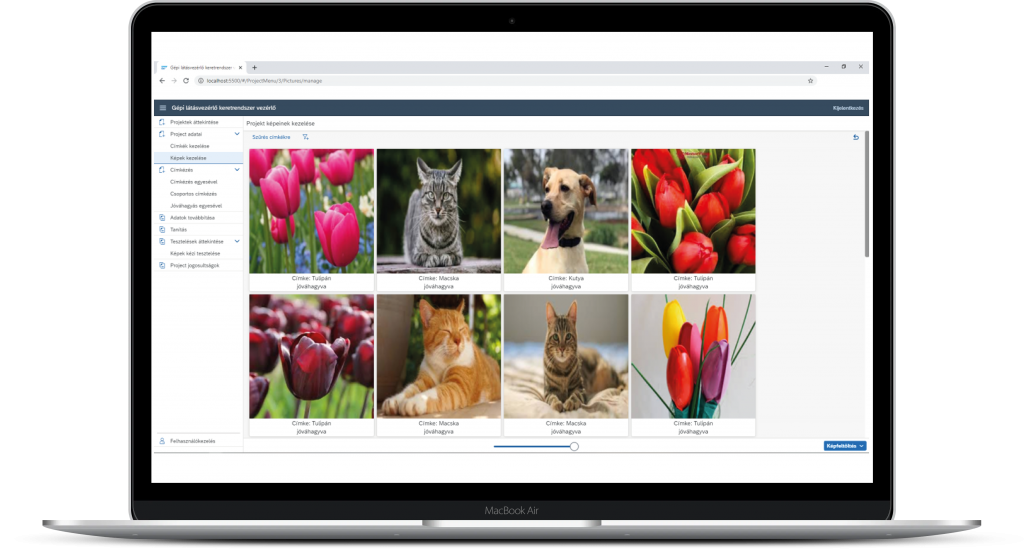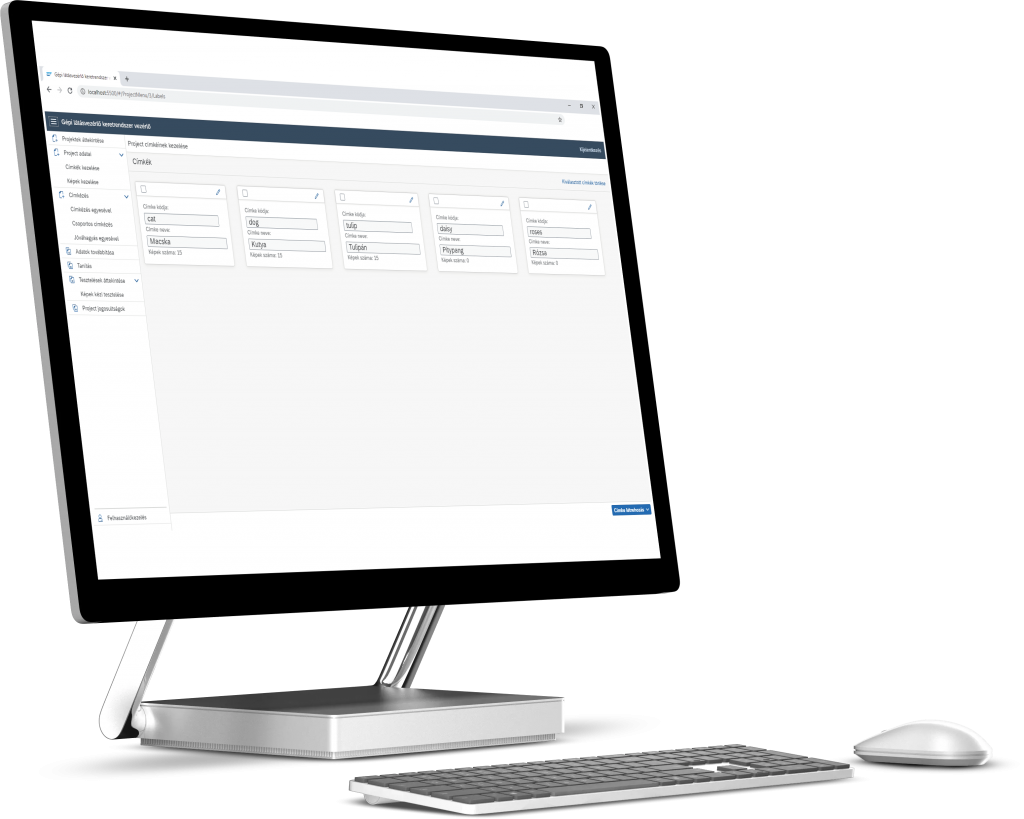 The system uses machine learning algorithms to learn patterns for item identification (in this case, even facial recognition of living persons), category recognition (e.g. recognition of objects in the camera image), quality control (recognition of small deviations from the predefined sample or mismatches on the production line).
Our solution can also be used by organisations and companies that do not have programming skills and are not familiar with machine learning and neural networks. Thanks to the customizable user interface, the system can be configured by an average user.
The project 2019-1.1.1-PIACI-KFI-2019-00445 was funded by the National Research, Development and Innovation Fund, with a grant for MARKET DRIVEN RESEARCH, DEVELOPMENT AND INNOVATION.

We look forward to hearing from you and discussing your vision for your company